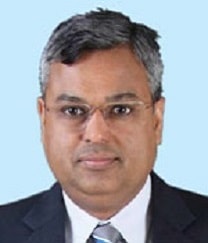 DR. SAURABH GARG, IAS
PRINCIPAL SECRETARY
Plant Protection is an important tool in the cultivation for enhancing crop production. Now a days farmers are using chemicals as one of the effective and quick method of reducing insect pest population. Due to indiscriminate use and over reliance on insecticides as the only solution there is disturbance in eco system suggesting the need for judicious use of pesticides. In view of the above problems and limitation of individual methods of control a rethinking has necessitated in the field of plant protection. Hence an integrated approach based on sound ecological principles needs emphasis and encouragement to obtain significant and sustained increase in production.
Surveillance is the first and foremost aspect of identification of crop pest for suggesting an effective integrated pest management method. Department of Agriculture & Farmers' Empowerment, Govt of Odisha follows this surveillance since seventies and from 2010 as an online system. The scientists of OUAT, NRRI & State Agril Dept in collaboration with NIC were trying best to provide timely advisory to the farmers. But to make it more farmers friendly the present system changed to mobile application system.
I hope this system will be effective and adopted by the farmers of Odisha I congratulate all the stake holders engage in the process of development of the App.